By Sherry Gros
Freelance Writer for Highland Park Mobile AL
08/11/2021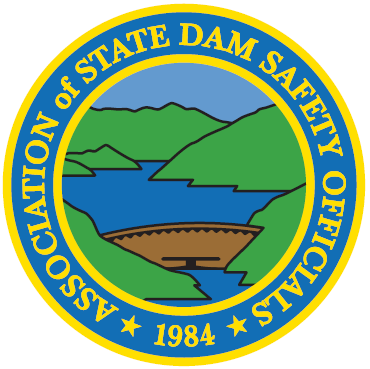 Today I sent off an email to Congressman Jerry Carl of the 1st Congressional District to bring to his attention that his constituents would ask him to co-sponsor the Twenty-First Century Dams Act. I am posting the letter here for you to read. If you are so inclined please feel free to email me for a copy of the letter and I will send it to you to submit to Congressman Jerry Carl with your name and personal details.
RE: Twenty-First Century Dams Act: A Proposal from an Environmental NGO, Hydropower, and Dam Safety Coalition
Dear Representative Carl,
My Name is Sherry Gros. I am the current President of Highland Park Community
Association, Inc., (HPca) a nonprofit member corporation in West Mobile AL. HPca owns a dam
built in 1937 that is part of the Dog River Watershed. These U.S. Waters enter from Milkhouse
Creek, run across our submerged lands are discharged into and traverse through Federally
protected wetland areas below to the Mobile Bay Estuary; as such HPca is committed to dam
maintenance and safety and to protect the ecosystem below us. We want the highest level of
public safety and concern that our sister states enjoy i.e., Mississippi, Florida, Georgia, and
Tennessee. Passing Federal legislation will bring us that much closer to safer dam safety,
operations, and support.
As a constituent and member of the Association of State Dam Safety Officials, I am writing to
request, in the strongest terms possible, you co-sponsor
legislation providing immediate and necessary investment in our nation's dams. The Twenty-
First Century Dams Act (HR4375) will accelerate the rehabilitation, retrofit and removal of the
nation's dams to improve public safety, enhance energy output and restore the health of our
nation's rivers. This proposed legislation will provide $21.1 Billion in needed funding to assure
the safety of the nation and Alabama's dams, to improve and expand hydropower generation
and to remove abandoned and useless dams to restore our country and Alabama's dams and
rivers. Removal of dams that no longer provide benefits will not only improve public safety, but
will restore free-flowing rivers, enhance endangered fish species efforts, improve water quality
and create jobs. Investing in hydropower will create more renewable energy, reduce carbon
output, create jobs and provide needed resilience. The bill supports dam safety, too often
neglected in other infrastructure funding efforts. The Twenty-First Century Dam Act will provide
funding to assist state regulatory programs through direct assistance grants, additional funding
for federal funding programs to rehabilitate high hazard dams such as FEMA, High Hazard
Potential Dams Program, USDA and U.S. Watershed Rehabilitation Programs and the US Army
Corps of Engineers Water Infrastructure Financing Program. Assistance grant funding to state
dam safety programs will increase capacity to perform additional inspections provide greater
oversight as well as delineate high consequence areas below dams and the development of
Emergency Action Plans necessary to identify a potential dam failure in progress and evacuate
the downstream population at risk. The legislation closes a significant gap in oversight by
providing funding to the US Army Corps of Engineers to inspect the nearly 4000 critical high or
significant hazard dams that are unregulated. The US Army Corps of Engineers will also develop
dam failure inundation maps and Emergency Action Plans. These dam safety funding initiatives
in the legislation will undoubtedly improve our nations dams.  There are currently 90,000 dams
in the USA with approximately 3800 high hazard dams that are rated as poor,
unsatisfactory or are unrated. This bill will also provide significant benefits to the safety of dams
in the State of Alabama.
Thank you for your consideration. I am available to meet with you and your staff as needed
to discuss this very important issue for funding of critical infrastructure. Please see attached.
Sincerely,
Sherry Lynn Gros, President
Highland Park Community Association, Inc
7310 Lakeview Dr E
Mobile, AL 36695
251-288-4491
email: highlandparkcommunityassoc@gmail.com